Learn Quran Online with Tajweed Rules
Learn Quran Online with Quran Teaching that has been providing online Quran Learning services since 2007 equally suitable for kids and adults. Courses include Quran Learning with Tajweed rules, Quran Reading and Memorize Quran with Online Quran Teacher. Join our 1st Week Free Trial Quran Classes.
Quran Reading and Memorize Quran Classes
No matter what's your age and where you live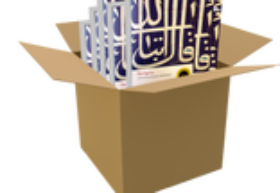 One to One Quran Classes
Expert Quran Teachers
One of Oldest Online School since 2007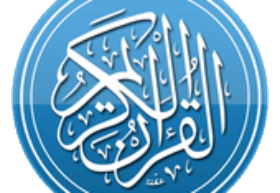 1st Week's Free Trial Classes
Flexible Timings
Male and Female Quran Teachers
Online Quran Reading is Easy
Quran Teaching provides very easy and authentic online methods so that anyone of any age group and educational background can learn Quran online and avail the opportunity easily.
Quran Learning for Kids and Adults
Our program is equally beneficial for kids and adults. Our age to start is 5 years. You can learn Quran online at your desired time and days.
Online Quran Teachers
You can choose your desired online Quran teachers for Quran Learning. You will always be satisfied with your Quran teacher else you can change at any time.
What Makes Quran Teaching Unique?
Always on the Top since 2007
Who We Are?
Quran Teaching, an Online Quran Learning platform which is always on the top since 2007 in providing excellent services for Quran Learning.
Do we have Free Trial?
Yes, we do have 1st week's classes as free trial which can also be extended. There is no condition attached.
How can I Register?
Please submit registration form or call us and let us know your desired time and days to schedule your classes. You can start Quran classes within 24 hours.
How it Works?
We provide live One-To-One Quran tutoring lessons with the help of Skype software. Tutor and student talk to each other and see the same lessons via Screen Sharing on their computer screens during the classes. Also, Drawing tools will be used to make lessons easy and interactive. We teach from basic Arabic Alphabets to advance level of Quran Reading Plus Tajweed courses, like Quran Reading and Quran Memorization courses. We als teach basic Islamic studies which includes basic dues, 6 Kalimas, memorization of small surahs, prayer, etc. We offer First week's lessons as trial for your satisfaction. You can schedule your classes at your suitable time and days.
How to Do I Pay?
You can pay with your debit/credit card or Paypal from our website. You can find details on cost page.
Feedback From Our Students
Words from our satisfied students
""Quran teaching is providing an extra ordinary service to Muslim students especially for overseas. They have such a talented and experienced team of instructors/tuitors who are always on time and In case of absence /leave of instructor you get a cover up class I have already recommended and will keep on doin it Good job! Keep it up Allah will reward you for this Noble service""
"I am very pleased with your service and would recommend you to other people."
"Right now I a.m. satisfied with the the timing and teacher "
"Salam online learning effective and convenient way to learn, I'm pleased with brother Faizan's teaching. I've recommended to several sisters in the community. I'm looking forward to taking the Arabic class when it becomes available insha'Allah."
Carmen Montalvo
USA Coral Springs